Photo Mint Tins:
New Categories!
Sports Theme Photo Mint Tins
(football, baseball, basketball, golf, ice hockey, soccer, skiing, cheerleading, bowling party, more)
Entertainment & Movie Theme Photo Mint Tins
(Oscar party, movie night, marquee, red carpet, guitar, piano, disco ball, city, casino, Las Vegas)
Beach & Luau Theme Photo Mint Tins
(tropical, flip-flops, cruise, mardi gras, fiesta, more)
CHRISTMAS Photo Mint Tins
Seasonal & Other Holiday Mint Tins
(autumn, winter, Halloween, Thanksgiving, New Year's, Valentine's Day, Easter, more)
Testimonials
What people are saying about Photo Party Favors

Fun & Free Stuff
♥
Party Recipes
appetizers dips salsa make-ahead buffet meals
♥
Free Printable Candy Bar Wrappers
♥
Birthday Birthstone Chart & Birth Month Flowers
♥
Anniversary Gifts By Month: Traditional & Modern
♥
Anniversary Quotes & Sayings
♥
Baby Quotes
& Sayings
♥
Birthday Quotes & Sayings (General)

Funny Birthday Sayings & One-Liners
♥
Christening Quotes & Sayings
♥
Christmas Quotes & Sayings (General)
♥
Christian Christmas Quotes & Verses
♥
Graduation Quotes & Sayings
♥
Thank You Quotes & Sayings
♥
Wedding Quotes & Sayings
♥
How to say "Happy Birthday" in other Languages
♥
How to say "I Love You" in other Languages
♥
How to say "Merry Christmas" in other Languages
♥
How to say "Thank You" in other Languages
♥
Fun Birthday Facts & Trivia
♥
Fun Wedding Facts & Trivia
♥
Free Printable Christmas Gift Tags
♥
Class Reunion
Quotes and Sayings


Extra FREE STUFF:
Party ideas & tips, Printables, - Recipes, Holidays, - Quotes, Coupons, - MORE!
for everyone who "likes"
Photo Party Favors on Facebook

www.photo-party-favors.com - Photo Party Favors - PLUS a whole lot more!
Tropical 7 Layer Bar Cookies
Easy Summer Dessert Recipe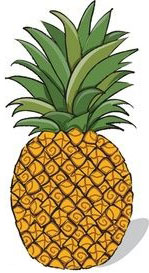 Ingredients

3/4 cup butter, cut in squares
2 cups Nilla wafer crumbs (or graham cracker crumbs)
1 cup white chocolate chips
1 cup coarsely chopped Macadamia nuts (regular or honey-roasted)
1 cup diced dried pineapple (can use crushed pineapple, WELL drained)
1 (14 oz). can sweetened condensed milk
1 1/2 cups sweetened flaked coconut

Directions

Preheat oven to 350 degrees.Put the butter into a 9x13-inch baking pan and place in the oven for a few minutes while preheating, to melt.

Place Nilla wafers (or graham crackers) in a plastic bag and crush with a rolling pin, or use a food processor to make fine crumbs.

When the butter is melted, remove from the oven and pour cookie crumbs over the butter. Toss to combine until all the butter is absorbed. Press crumb mixture firmly to make crust.

Sprinkle white chocolate chips, macadamia nuts, then pineapple over the crust. Press down lightly. Pour half the can of condensed milk over this layer. Next, sprinkle on the coconut, pressing down slightly, then pour the remaining condensed milk over the top. Bake for 30 minutes.

Cool completely before cutting, to let everything set up.

OPTIONAL: You can drizzle more melted white chocolate chips over the top.





































































































All Designs Copyright - Photo Party Favors 1997-2011
You may not modify, publish, transmit, participate in the transfer or sale of, reproduce, create derivative works from, distribute, display, or incorporate our designs into another web site.