Magnet Categories
2x3 or 3x4 inch

Anniversary Photo Magnets

Baby & Birth Announcement Photo Magnets

Bat Mitzvah, Bar Mitzvah Photo Magnets

Birthday Photo Magnets

Kid's Birthday Photo Magnets

Christening, Communion & Other Christian Photo Magnets

Christmas Photo Magnets

Graduation Photo Magnets

Wedding & Save the Date Photo Magnets

Theme Party Magnets
(sports, luau, Hollywood, more)


Photo Mint Tins:
New Categories!
Sports Theme Photo Mint Tins
(football, baseball, basketball, golf, ice hockey, soccer, skiing, cheerleading, bowling party, more)
Entertainment & Movie Theme Photo Mint Tins
(Oscar party, movie night, marquee, red carpet, guitar, piano, disco ball, city, casino, Las Vegas)
Beach & Luau Theme Photo Mint Tins
(tropical, flip-flops, cruise, mardi gras, fiesta, more)
CHRISTMAS Photo Mint Tins
Seasonal & Other Holiday Mint Tins
(autumn, winter, Halloween, Thanksgiving, New Year's, Valentine's Day, Easter, more)
Testimonials
What people are saying about Photo Party Favors

Fun & Free Stuff
♥
Party Recipes
appetizers dips salsa make-ahead buffet meals
♥
Free Printable Candy Bar Wrappers
♥
Birthday Birthstone Chart & Birth Month Flowers
♥
Anniversary Gifts By Month: Traditional & Modern
♥
Anniversary Quotes & Sayings
♥
Baby Quotes
& Sayings
♥
Birthday Quotes & Sayings (General)

Funny Birthday Sayings & One-Liners
♥
Christening Quotes & Sayings
♥
Christmas Quotes & Sayings (General)
♥
Christian Christmas Quotes & Verses
♥
Graduation Quotes & Sayings
♥
Thank You Quotes & Sayings
♥
Wedding Quotes & Sayings
♥
How to say "Happy Birthday" in other Languages
♥
How to say "I Love You" in other Languages
♥
How to say "Merry Christmas" in other Languages
♥
How to say "Thank You" in other Languages
♥
Fun Birthday Facts & Trivia
♥
Fun Wedding Facts & Trivia
♥
Free Printable Christmas Gift Tags
♥
Class Reunion
Quotes and Sayings


Extra FREE STUFF:
Party ideas & tips, Printables, - Recipes, Holidays, - Quotes, Coupons, - MORE!
for everyone who "likes"
Photo Party Favors on Facebook

www.photo-party-favors.com - Photo Party Favors - PLUS a whole lot more!
Tiramisu Cupcakes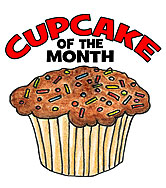 Cupcake Ingredients
1 (18 1/4 ounce) package white cake mix
3 eggs
1/3 cup oil
1 1/4 cups water

Liquid Coffee Layer Ingredients
2/3 cup water, boiling
1/2 cup confectioners' sugar
1 1/2 tablespoons instant coffee

Mascarpone Filling Ingredients
1 cup mascarpone cheese (from tub)
3 tablespoons Kahlua (or coffee extract)
1/4 cup sweetened condensed milk
1 (8 ounce) container french vanilla cool whip

Frosting Ingredients
1 (8 ounce) package cream cheese, softened
1/2 cup butter, softened
2 cups confectioners' sugar
1 teaspoon vanilla extract
chocolate shavings (to garnish)

Directions

Make mascarpone filling mix first and allow to chill 4-6 hours or overnight.

Mascarpone Filling:

Beat mascarpone, Kahlua and condensed milk until well blended. Fold in cool whip. Chill 4-6 hours.

Prepare cupcakes as directed on box of white cake mix & bake according to package directions (using foil cupcake liners in your muffin tins). While these are baking prepare the liquid coffee.

Liquid Coffee: Boil 2/3 cup water in microwave (or boil on stove) and stir in instant coffee, then confectioners' sugar and allow to cool to tepid. Once cooled, use a fork to poke holes into cupcakes so that they will absorb the liquid cofee & then brush liquid coffee onto each cupcake using silicone baking brush.

Fill pastry/icing bag with mascarpone filling & inject about 1 spoonful via bag directly into top-center of each cupcake.

Prepare Cream Cheese Buttercream Frosting:

Beat butter and cream cheese until creamy with hand mixer on low. Slowly add powdered sugar, scraping down the sides of the bowl as necessary. Add vanilla and increase mixer to medium. Blend until frosting is fluffy. Frost each cupcake with frosting and garnish with chocolate shavings (use dark chocolate bar & cheese grater)

Makes 24 cupcakes

NOTE: A marscapone substitute can be used (1 -8 oz. pkg. cream cheese, 1/4 cup cream and 2 tablespoons butter creamed together).





































































































All Designs Copyright - Photo Party Favors 1997-2012
You may not modify, publish, transmit, participate in the transfer or sale of, reproduce, create derivative works from, distribute, display, or incorporate our designs into another web site.