Magnet Categories
2x3 or 3x4 inch

Anniversary Photo Magnets

Baby & Birth Announcement Photo Magnets

Bat Mitzvah, Bar Mitzvah Photo Magnets

Birthday Photo Magnets

Kid's Birthday Photo Magnets

Christening, Communion & Other Christian Photo Magnets

Christmas Photo Magnets

Graduation Photo Magnets

Wedding & Save the Date Photo Magnets

Theme Party Magnets
(sports, luau, Hollywood, more)


Photo Mint Tins:
New Categories!
Sports Theme Photo Mint Tins
(football, baseball, basketball, golf, ice hockey, soccer, skiing, cheerleading, bowling party, more)
Entertainment & Movie Theme Photo Mint Tins
(Oscar party, movie night, marquee, red carpet, guitar, piano, disco ball, city, casino, Las Vegas)
Beach & Luau Theme Photo Mint Tins
(tropical, flip-flops, cruise, mardi gras, fiesta, more)
CHRISTMAS Photo Mint Tins
Seasonal & Other Holiday Mint Tins
(autumn, winter, Halloween, Thanksgiving, New Year's, Valentine's Day, Easter, more)
Testimonials
What people are saying about Photo Party Favors

Fun & Free Stuff
♥
Party Recipes
appetizers dips salsa make-ahead buffet meals
♥
Free Printable Candy Bar Wrappers
♥
Birthday Birthstone Chart & Birth Month Flowers
♥
Anniversary Gifts By Month: Traditional & Modern
♥
Anniversary Quotes & Sayings
♥
Baby Quotes
& Sayings
♥
Birthday Quotes & Sayings (General)

Funny Birthday Sayings & One-Liners
♥
Christening Quotes & Sayings
♥
Christmas Quotes & Sayings (General)
♥
Christian Christmas Quotes & Verses
♥
Graduation Quotes & Sayings
♥
Thank You Quotes & Sayings
♥
Wedding Quotes & Sayings
♥
How to say "Happy Birthday" in other Languages
♥
How to say "I Love You" in other Languages
♥
How to say "Merry Christmas" in other Languages
♥
How to say "Thank You" in other Languages
♥
Fun Birthday Facts & Trivia
♥
Fun Wedding Facts & Trivia
♥
Free Printable Christmas Gift Tags
♥
Class Reunion
Quotes and Sayings


Extra FREE STUFF:
Party ideas & tips, Printables, - Recipes, Holidays, - Quotes, Coupons, - MORE!
for everyone who "likes"
Photo Party Favors on Facebook

www.photo-party-favors.com - Photo Party Favors - PLUS a whole lot more!
Harvest Apple Cake
With Cream Cheese Filling & Praline Glaze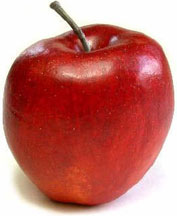 Cake Ingredients

1 package (8 ounces) cream cheese, softened
2 cups sugar (divided)
4 eggs (divided)
1 cup canola oil
2 cups all-purpose flour
2 teaspoons baking powder
2 teaspoons ground cinnamon
1 teaspoon salt
1/4 teaspoon baking soda
2 cups chopped peeled tart apples (about 2 - 3 apples)
1 cup shredded carrots
1/2 cup chopped pecans

Cake Directions

Preheat oven to 350 degrees.

In a small bowl, beat cream cheese and 1/4 cup sugar until smooth. Beat in 1 egg; set aside.

In a large bowl, beat oil with remaining 1- 3/4 cups sugar and remaining 3 eggs until well blended. Combine the flour, baking powder, cinnamon, salt and baking soda; gradually beat into oil mixture until blended. Stir in the apples, carrots and pecans.

Transfer half of the apple batter to a greased and floured 10-in. fluted tube pan; layer with cream cheese mixture and remaining apple batter.

Bake at 350° for 50-60 minutes or until a toothpick inserted near the center comes out clean. Cool for 10 minutes before removing from pan to a wire rack to cool completely.

Praline Glaze

1/2 cup packed brown sugar
1/4 cup butter, cubed
2 tablespoons 2% milk
1/2 cup confectioners' sugar
1/2 teaspoon vanilla extract
1/4 cup chopped pecans, toasted

After cake has cooled, in a large saucepan, bring the brown sugar, butter and milk to a boil. Cook and stir for 1 minute. Remove from the heat; whisk in confectioners' sugar and vanilla until smooth. Drizzle over cake. Sprinkle with pecans.

Note: Once the glaze is ready, drizzle it on the cooled cake immediately because it sets up very quickly (and the pecans won't stick if you delay).





































































































All Designs Copyright - Photo Party Favors 1997-2011
You may not modify, publish, transmit, participate in the transfer or sale of, reproduce, create derivative works from, distribute, display, or incorporate our designs into another web site.