Magnet Categories
2x3 or 3x4 inch

Anniversary Photo Magnets

Baby & Birth Announcement Photo Magnets

Bat Mitzvah, Bar Mitzvah Photo Magnets

Birthday Photo Magnets

Kid's Birthday Photo Magnets

Christening, Communion & Other Christian Photo Magnets

Christmas Photo Magnets

Graduation Photo Magnets

Wedding & Save the Date Photo Magnets

Theme Party Magnets
(sports, luau, Hollywood, more)


Photo Mint Tins:
New Categories!
Sports Theme Photo Mint Tins
(football, baseball, basketball, golf, ice hockey, soccer, skiing, cheerleading, bowling party, more)
Entertainment & Movie Theme Photo Mint Tins
(Oscar party, movie night, marquee, red carpet, guitar, piano, disco ball, city, casino, Las Vegas)
Beach & Luau Theme Photo Mint Tins
(tropical, flip-flops, cruise, mardi gras, fiesta, more)
CHRISTMAS Photo Mint Tins
Seasonal & Other Holiday Mint Tins
(autumn, winter, Halloween, Thanksgiving, New Year's, Valentine's Day, Easter, more)
Testimonials
What people are saying about Photo Party Favors

Fun & Free Stuff
♥
Party Recipes
appetizers dips salsa make-ahead buffet meals
♥
Free Printable Candy Bar Wrappers
♥
Birthday Birthstone Chart & Birth Month Flowers
♥
Anniversary Gifts By Month: Traditional & Modern
♥
Anniversary Quotes & Sayings
♥
Baby Quotes
& Sayings
♥
Birthday Quotes & Sayings (General)

Funny Birthday Sayings & One-Liners
♥
Christening Quotes & Sayings
♥
Christmas Quotes & Sayings (General)
♥
Christian Christmas Quotes & Verses
♥
Graduation Quotes & Sayings
♥
Thank You Quotes & Sayings
♥
Wedding Quotes & Sayings
♥
How to say "Happy Birthday" in other Languages
♥
How to say "I Love You" in other Languages
♥
How to say "Merry Christmas" in other Languages
♥
How to say "Thank You" in other Languages
♥
Fun Birthday Facts & Trivia
♥
Fun Wedding Facts & Trivia
♥
Free Printable Christmas Gift Tags
♥
Class Reunion
Quotes and Sayings


Extra FREE STUFF:
Party ideas & tips, Printables, - Recipes, Holidays, - Quotes, Coupons, - MORE!
for everyone who "likes"
Photo Party Favors on Facebook

www.photo-party-favors.com - Photo Party Favors - PLUS a whole lot more!
Cookies and Cream Cupcakes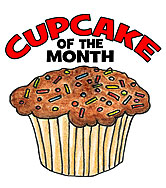 Cupcake Ingredients
30 Oreo cookies
1 (18.25-oz.) package plain white cake mix
1 cup sour cream
1/2 cup vegetable oil
3 large eggs
1 teaspoon vanilla

Frosting Ingredients
1/2 cup (1 stick) unsalted butter, at room temperature
1 3/4 cup confectioners sugar, sifted
a pinch of salt
1/3 cup whipping cream
1/2 tsp vanilla extract
remaining crushed Oreos

Directions

Preheat the oven to 350F. Line 24 cupcake cups with paper liners. Set the pans aside.

Count out 12 Oreos and separate the top and bottom wafers. Make sure each has some of the icing on it. Place one wafer, icing side up, in the bottom of each paper liner. Set them aside. Place the remaining 18 Oreos between sheets of waxed paper or in a large, closed zipper-lock bag and crush them by rolling over them with a rolling pin. Set these crumbs aside.

Place the cake mix, sour cream, oil, eggs, and vanilla in a large mixing bowl. Blend with an electric mixer on low speed for 30 seconds. Stop the mixer and scrape down the sides of the bowl with a rubber spatula. Increase the mixer speed to medium and beat 1 1/2 minutes more, scraping down the sides again if needed.

Measure out 1 1/2 cups of the crushed Oreos and fold these into the batter until well incorporated. Set aside the remaining crushed Oreos for the frosting. Spoon or scoop 1/3 cup batter into each lined cupcake cup, filling it three quarters of the way full. (You will get between 22 and 24 cupcakes; remove the empty liners, if any.) Place the pans in the oven.

Bake the cupcakes at 350 degrees until they are lightly golden and spring back when lightly pressed with your finger, 18 to 20 minutes. Remove the pans from the oven and place them on wire racks to cool for 5 minutes. Run a dinner knife around the edges of the cupcake liners, lift the cupcakes up from the bottoms of the cups using the end of the knife, and pick them out of the cups carefully with your fingertips. Place them on a wire rack to cool for 15 minutes before frosting.

Store these cupcakes, in a cake saver or under a glass dome, at room temperature for up to 3 days or in the refrigerator for up to 1 week. If you plan to freeze them, don't add the frosting. Wrap them in aluminum foil or in a cake saver and freeze for up to 6 months. Thaw the cupcakes overnight in the refrigerator and frost before serving.

To Make Frosting

Mix together butter, confectioners sugar, and a pinch of salt until it's creamy. Increase your mixer speed to high and beat until its light and fluffy. Add whipping cream and vanilla. Beat until its smooth. Fold in crushed Oreos. Makes enough to frost 24 cupcakes.

Makes 24 cupcakes







































































































All Designs Copyright - Photo Party Favors 1997-2012
You may not modify, publish, transmit, participate in the transfer or sale of, reproduce, create derivative works from, distribute, display, or incorporate our designs into another web site.